Beginning and Advanced Certification in the                      Art of Eyelash Extensions

If you're looking for high quality eyelash extension instruction and personal service, you've come to the right place. At Beautiful Lashes studio you will receive the attention and personal service you deserve. 

You will benefit from the best in hands on,  comprehensive training from an experienced professional.

Director, Eileen Frances,  is an acclaimed eyelash extension artist, known for her creativity, custom designs, and precise application with over 7 years experience in eyelash extension application.  Eileen received her certification in European Volume Eyelash Extension Application  from world renowned eyelash artist, Teresa Smith, who is based in London.

Rates are competitive, with no hidden fees.

Beautiful Lashes has been doing business at the same location in Spokane since 2009.  Let Eileen put her experience to work for you.

Our professional extensionists all participated in this outstanding training. We have increased our bookings and generated new business! We give Eileen Frances a five star rating for her excellence in the eyelash extension training industry!

                            Blades Design Group

                                      Spokane

Eyelash Extension Training and Certification by Beautiful Lashes ® 2122 South Havana Street, Spokane, WA 99223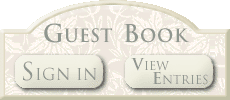 by Eileen Frances  of Beautiful Lashes

To register, please select REGISTER from the navigation menu at the top of this page, or, to request more

information, please fill out the form to the right. Be sure to leave your phone number in the message. We will call you within 24 hrs for a personal consultation.

Thank you.